What to Look for in the Best Dog Necklace?
Time of issue:2022-07-25
Dog necklaces come in many different varieties, but they're more for fun than function. Are you tired of the traditional dog collar? Why not try a necklace for your dog? Today, we're going to discuss dog necklaces and present some of the best dog jewelry options that can be ordered online.
Dog necklaces are exactly what they sound like. They are necklaces for dogs. That is, some of them are actually necklaces, while others are just very nice dog collars.
There are no real rules about what constitutes a dog necklace, but if you are going to buy one for your dog, we recommend that you make sure it is safe, designed for dogs, and made of non-toxic materials in case your dog breaks it and chews it.
Keep reading to learn more about how to buy the safest dog necklaces for your dog.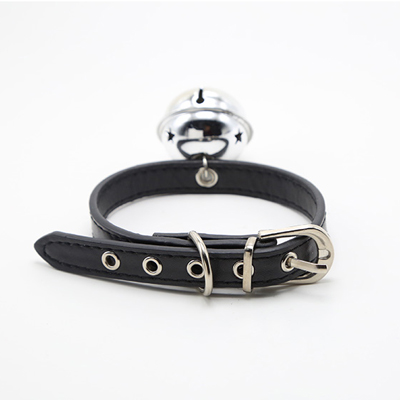 Pet Necklace
Are dog necklaces safe?
As long as the necklace you purchase for your dog is made specifically for dogs, then yes, it should be safe. Some pet necklaces are necklaces that can be worn all day long. Of course, there are also super wally dog necklaces and these are more suitable for special occasions and holiday parties.
Don't force your dog to wear anything uncomfortable or anything that will interfere with their natural movement, ability to play, or overall safety.
How can you be sure that the necklace you purchase for your dog is both safe and comfortable as well as cute? One way to do this is to create a list of what you should be looking for in a good dog necklace before you buy.
Let us know more.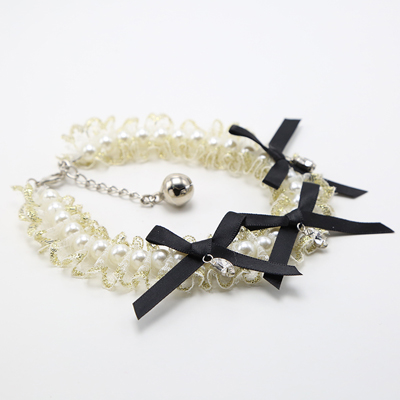 Pet Necklace
What to look for in the best dog necklace?
Look for necklaces that are safe for your dog. Before buying a necklace for your dog, make sure you consider your dog's comfort and make it a priority.
But don't worry. I replaced the old necklace with a different and even cuter one, and wherever we go, my dog gets compliments while feeling completely and totally comfortable and at ease.
So when you go to buy your dog a cute necklace, remember that comfort should trump vanity. Be sure to also read up on the material of your dog's necklace. If your dog is sensitive to skin, try buying a nickel-free necklace for your dog.
Cheap metals like nickel can actually irritate sensitive skin and cause rashes, hives, itching, and infections.
Make sure your dog's necklace is also made of non-toxic, dog-safe materials that are durable and resistant to breakage. The lining that touches your dog's neck should also be smooth or soft so it won't irritate or scratch their skin or damage their fur.
And, if you plan to use a necklace instead of your dog's everyday collar, I highly recommend that you purchase one that can be labeled with a dog ID tag. Dogs must always wear an ID in case they leave the house or yard and get lost, especially if they are not microchipped.
Now, are you ready to check some of the cutest and fanciest dog necklaces out there? Contact us today by clicking here to place an order for your pet necklace for your best deal.
Contact
Address: No.662, Heping West Road, Shijiazhuang, Hebei, China
Tel: +86 311 8366 0806
Fax: +86 311 8366 0808
E-mail: service@bestone.net