What Kind of Earrings Should You Buy As A Gift?
Time of issue:2022-03-25
Earrings make stunning and memorable gifts. A carefully selected pair of earrings from the heart can make your loved one feel truly appreciated.
What kind of earrings should you buy as a gift?
Earrings come in a variety of shapes and sizes. Some of the most popular earring styles you can choose from include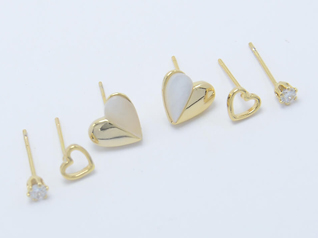 Stud Earrings Set
Studs: Studs are a popular earring choice for men, women, and children. Studs are versatile and fit any face shape. Studs usually feature stones or ornaments that are secured to posts. The post goes through the pierced ear and a fastener on the other side holds it in place. Studs are small and easy to wear with everything from evening dresses to t-shirts and jeans.
Hoop: Hoop earrings are round. Some hoop earrings pass through the ear hole to complete a full circle, while others feature a semi-circular design and pass through the ear with a stud - similar to an earring. Hoop earrings can be made of gold or sterling silver and adorned with diamonds, gemstones, pearls, or dangling accents. They come in a variety of sizes to fit any style from large, bold hoops to small, delicate hoops.
Drop: Dangle earrings feature gemstones, metal designs, beads, pearls, or other forms of embellishments that fall from the hoop, post, or wire. Earrings can be simple and delicate or bold and colorful. They are available in a variety of lengths, from short to shoulder-grazing.
Chandelier: Chandelier earrings are a type of dangle earring that usually consists of ornate layers. Chandelier earrings make a statement and add a sense of drama and elegance to a look.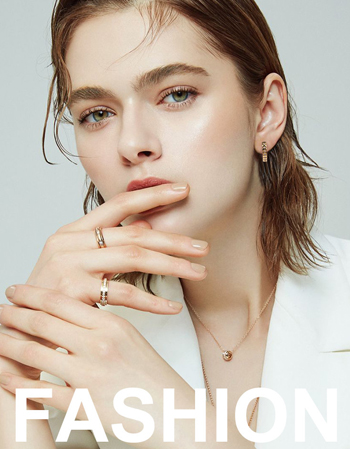 Hoop Earring
What color earrings should you buy?
The type of earrings you buy as a gift depends on the recipient's favorite color and style preference. If they only like metal, gold, or silver hoops some detailing may work. If you know they will like some color hoops, you can find hoops decorated with colored stones.
Tips for choosing earrings as a gift
The best earrings for gifts are those that show that you have given thought to your purchase. Thoughtful means considering what your recipient likes to wear and buying according to their preferences.
What earrings to buy as a gift?
To determine the best earrings for your loved one, consider the following factors.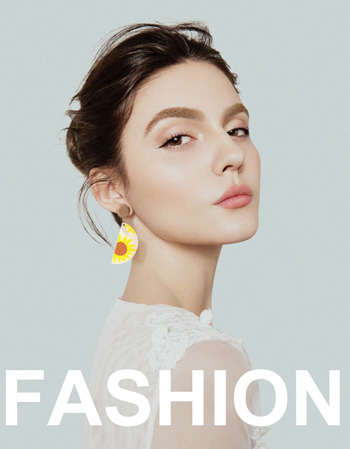 3D Printing Flower Acrylic Earrings
Face shape: First, consider the shape of the recipient's face. Considering the shape of their face will help you choose the type of earrings that will naturally complement them. In general, if they have a round face, avoid hoops or round earrings and choose a shape that elongates the face. If they have a square face, round hoop earrings can soften the jawline. Earrings are suitable for any face shape.
What they already wear: What type of earrings does your loved one already wear? This observation can be a clue to their style and comfort level with what they are wearing. If they wear a gold wedding ring or engagement ring, they may like a pair of gold earrings. If they wear a lot of blue, topaz earrings may complement their closet.
Lifestyle: Consider what your loved one does on a daily basis, as this will influence the choice of earrings. For example, if your loved one works with people as a nurse or teacher, you may want to choose simple, studless earrings. If they are a creative type who likes to let their personality shine, choose earrings that reflect their artistic side.
Purpose: Do you want to purchase earrings that your loved ones can wear in their everyday outfits, or do you want to give them a charming gift reserved for a special occasion? If you want to give them something that will go with any outfit, stick with versatile earrings such as diamond studs or hoop earrings. If you want to add glamour, consider chandeliers or sparkling dangle earrings.
Interests: You can also choose earrings that reflect your loved one's unique personality and interests - consider earrings shaped like their favorite animal or hobby.
For more information about types of earrings, welcome to contact us today or request a quote.
Contact
Address: No.662, Heping West Road, Shijiazhuang, Hebei, China
Tel: +86 311 8366 0806
Fax: +86 311 8366 0808
E-mail: service@bestone.net