How to Make Your Own Metal Beaded Bracelets and Jewelry
Time of issue:2022-02-16

When you think of beads, natural gemstones are probably the first material that comes to mind. However, there are many other options. Metal beads are a stunning choice, and when paired with semi-precious stones, they often look incredible. They are perfect whether you are designing a project for yourself, giving as a gift, or selling. Read on to learn how to make metal bead bracelets for charms and more.
Quality Supplies
Quality is important when purchasing jewelry making supplies, including metal beads for bracelets. Choosing quality metal components reduces the risk of skin irritation and ensures that the finished product will stand the test of time. At BESTONE, we offer 925 sterling silver, 22kt gold, 14kt gold, brass, rose gold, black gold and more. Our gold-plated accents and beads are manufactured to the highest quality specifications.
Be careful when purchasing threading materials as well. Look for materials from trusted brands and manufacturers to ensure that your bracelet will not fall apart easily after threading.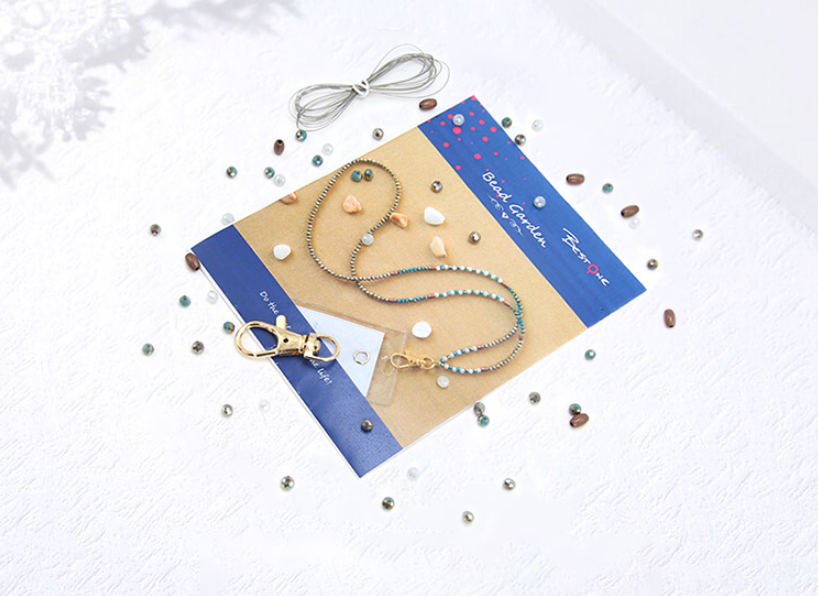 DIY Jewelry Bead Glass Bead Necklace
Mixing materials
Mixing and matching various bead materials is a great way to add visual interest and create unique jewelry pieces. Instead of using only metal beads, try alternating between metal beads and natural gemstone beads. If you want to create a fun and colorful bracelet, stick with silver metal beads and add gemstone beads in the color of your choice. Colored gemstones are also suitable for black gold.

Right size
Before you start making your bracelet, make sure your bracelet is the right size. If you are making it for yourself or for someone you know, it is helpful to take wrist measurements. Doing so will ensure that your finished piece is not too tight or too loose. In addition to making sure the bracelet looks its best when worn, making it the right length will prevent it from being damaged.
When designing a bracelet to sell or give as a gift, it is best to stick to average measurements. When measuring the threading material, remember to add an extra inch or two to give yourself room to work with. When bracelets are tied around the wrist, they take up extra space. Add some extra length to compensate for this.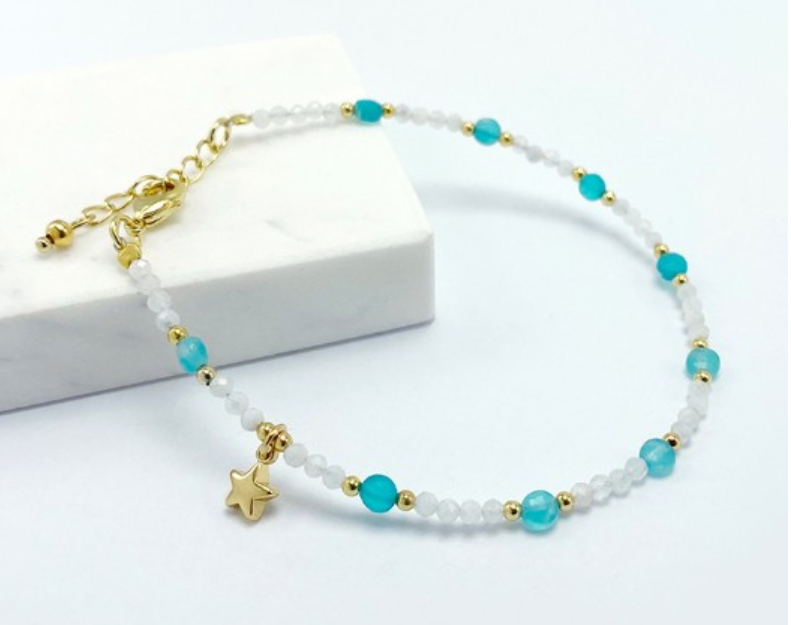 Use crimp beads
When making metal bracelets, it is common to use crimp beads to hold the ends in place. When choosing crimp beads for your project, be sure to choose the correct size and made of durable material.
If you don't actually have a crimping tool, now is the time to buy one.
Don't string too tightly
Be careful when stringing beads so that they are not too tight. If strung too tightly, the beaded bracelet will lose its elasticity. This puts undue stress on the threading material and can cause it to break prematurely. When you reach the end of the beadwork, bend it into a circle to make sure the bracelet is not too stiff.
Be careful when adding the clasp as well. The loop created after adding the crimp bead should be large enough to allow the clasp to move freely. This reduces friction and stress on the threading material and helps prevent the bracelet from breaking.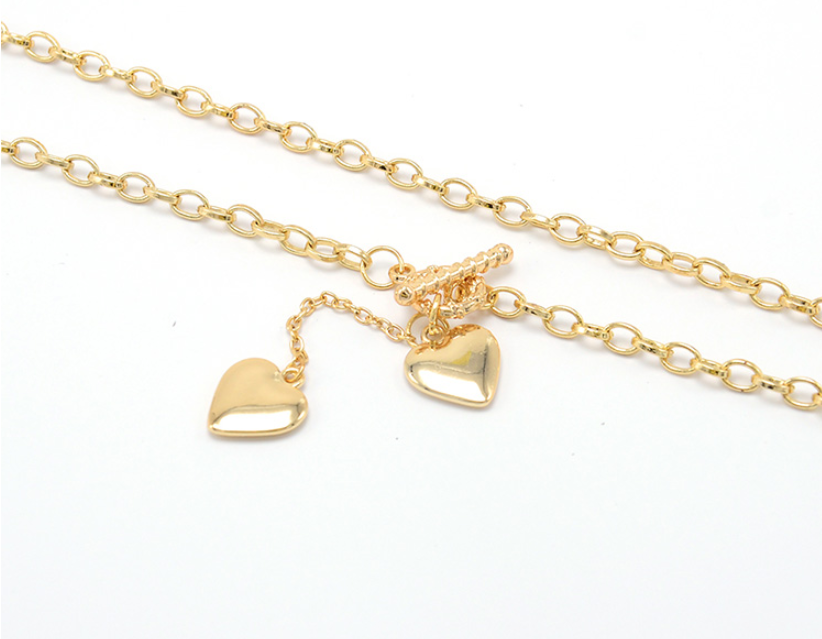 Be creative
One of the best things about designing and creating your own jewelry is that your imagination is the only limit. Feel free to experiment with a variety of materials, styles and designs to create one-of-a-kind pieces that you'll be excited to show off. It may take some practice, but without realizing it, you will create a variety of stunning pieces.
Please visit BESTONE to see more of our products and contact us to get the quote.

Contact
Address: No.662, Heping West Road, Shijiazhuang, Hebei, China
Tel: +86 311 8366 0806
Fax: +86 311 8366 0808
E-mail: service@bestone.net