Natural Druzy Ring
The gem in the natural Druzy ring is all natural and raw, set with gold in the ring ring, the ring is open and can be adjusted to the circumference of the finger.
Product Description
Quick Details
Description: Natural Druzy Ring
Size: 8pcs per set
Place of Origin: Hebei, China
Brand Name: BESTONE
Material: Zinc Alloy
Color: Ant. Brass/ Ant. Copper/ Ant. Silver/ Ant. Gold
Gender: Men's, Unisex, Women's
Feature: E-co Friendly
Certificate: BSCI

What is natural druzy?
Natural druzy is a kind of quartz crystal mineral, it is transparent color commonly, but if contain other mineral also can show amethyst, red crystal to wait a moment.
If you are interested in our adjustable Druzy stone ring, please contact us.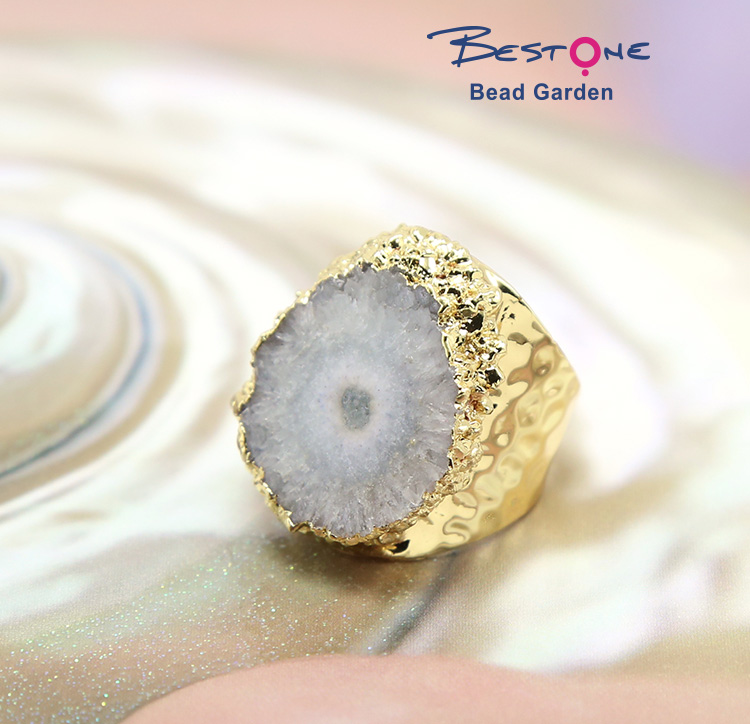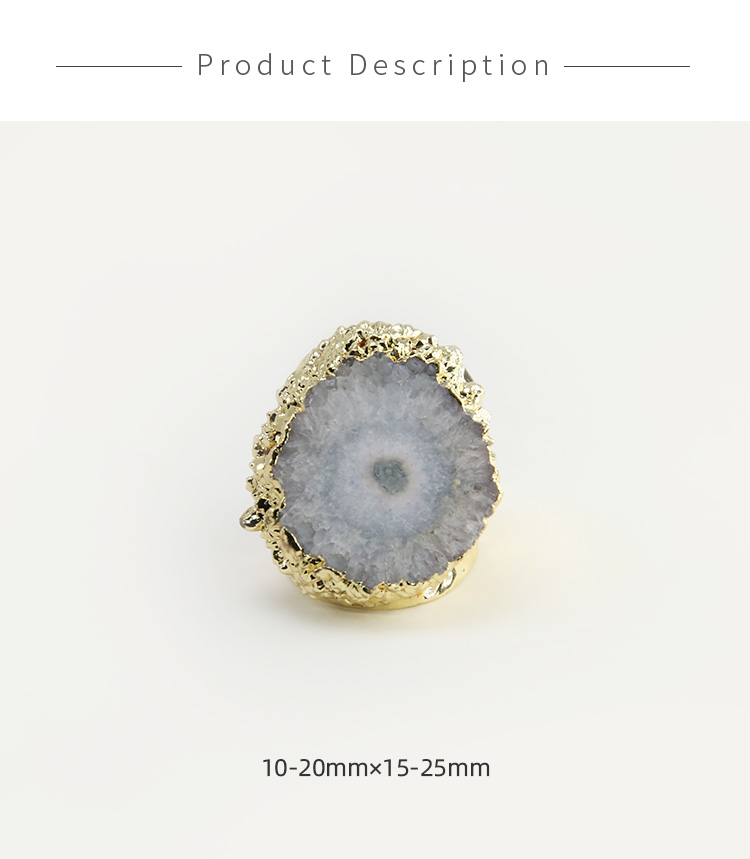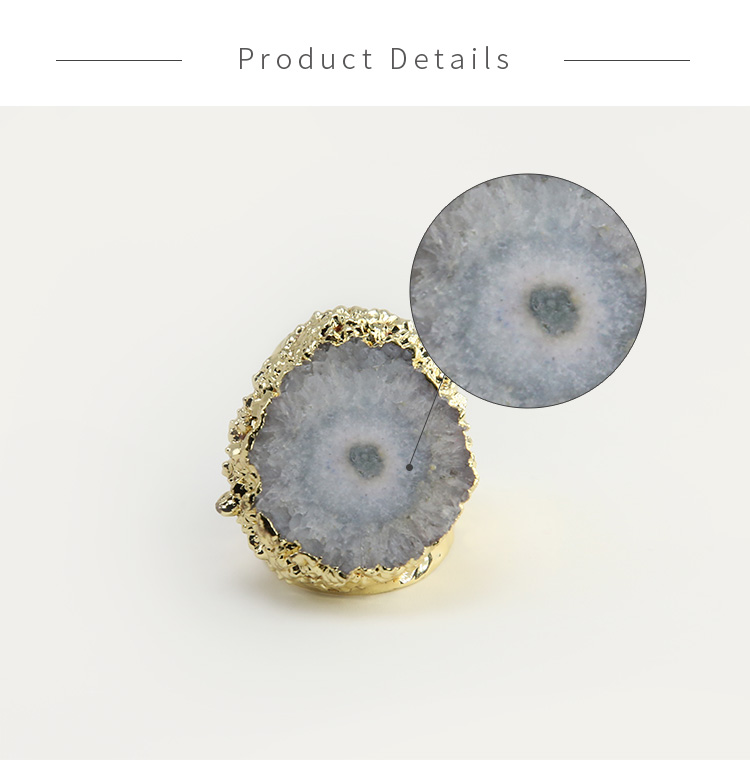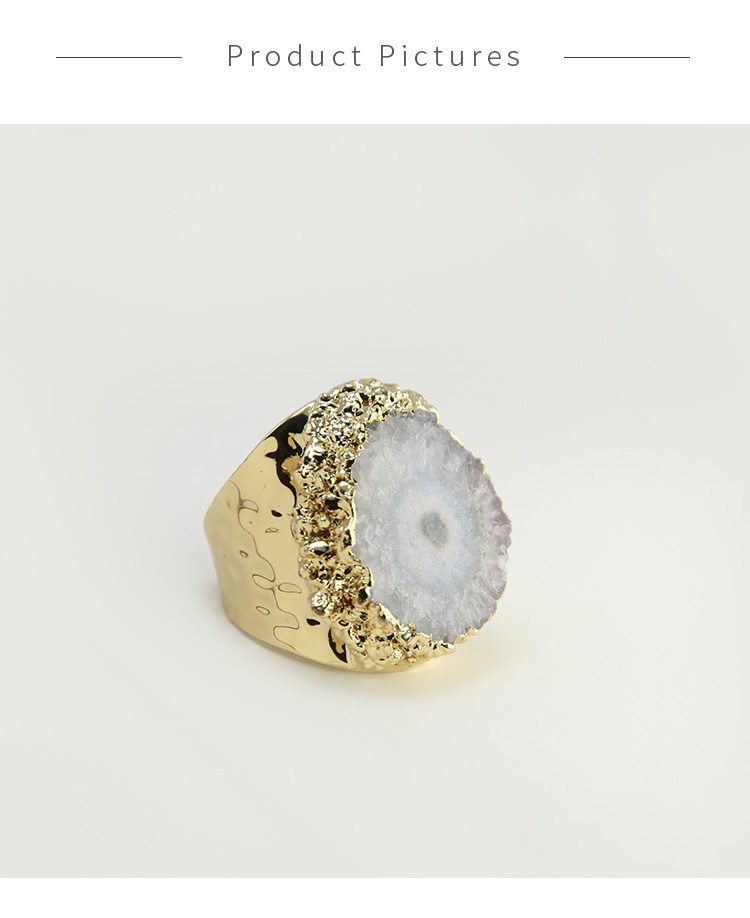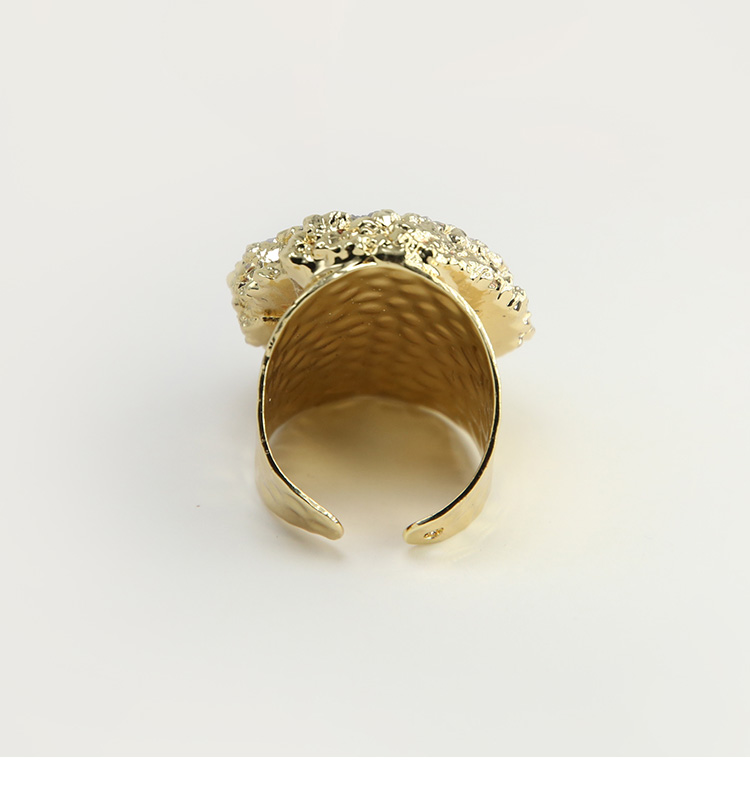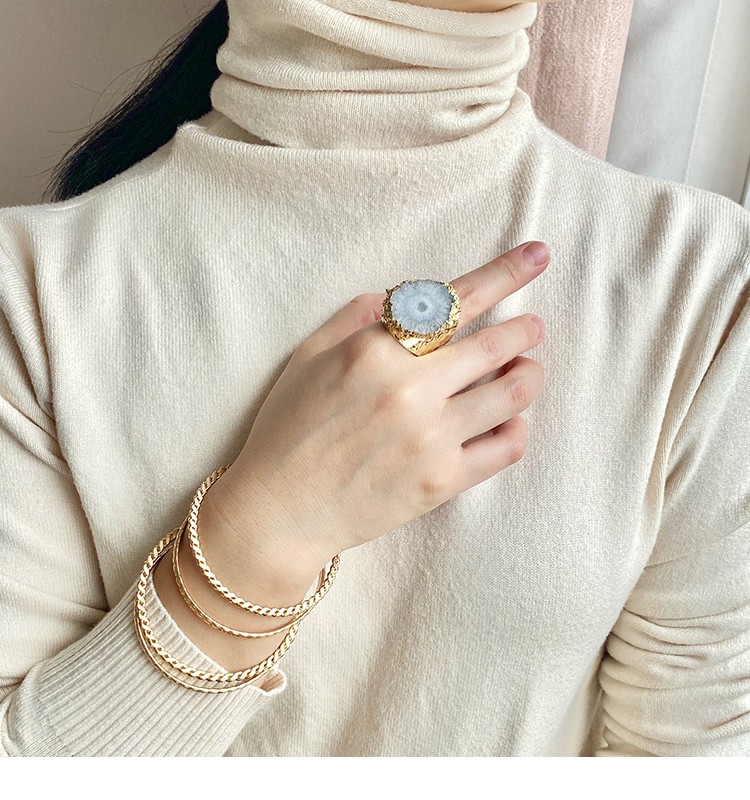 Related Products
Inquire Now
Contact
Address: No.662, Heping West Road, Shijiazhuang, Hebei, China
Tel: +86 311 8366 0806
Fax: +86 311 8366 0808
E-mail: service@bestone.net