Why Do People Wear Bracelets?
Time of issue:2022-09-09
Bracelets can add a touch of elegance to any ensemble. You can find bracelets in a variety of styles at jewellery shops. However, just like any piece of jewellery, they can make or break an outfit.
It makes you look fashionable
The most common reason people wear bracelets is to look stylish. A bracelet is a great accessory that can effortlessly enhance your personal style. Men's cuff bracelets are a great example to support this claim. Another great example of a popular bracelet is one made of leather. They are a great choice for those trying to make a specific fashion statement. These bracelets/handcrafted bracelets are unique and will go well with a specific outfit and make the wearer look stunning.
Show off your personality
Bracelets are often worn by men and women (especially men) to show their individuality. It is a great medium to show off your personality to those around you. Wearing this eye-catching adornment makes many people stand out. It shows off their artistic flair and attention to detail.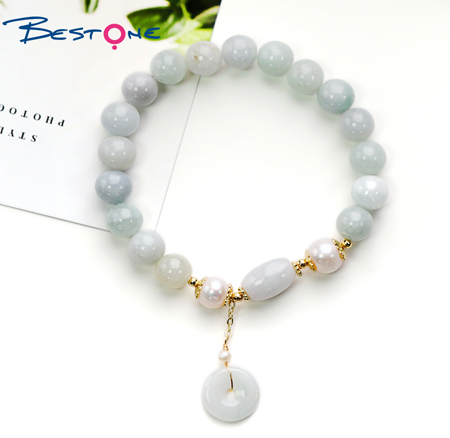 Hot Sale Hetian Jade Bracelet
Cultural indicators
People from all over the world have different cultures and traditions. Looking at the ornaments and jewellery worn on the wrist (bracelets, bangles, etc.) we can often recognise or identify where he/she is from. Especially people from Africa based on how they wear their bracelets.
Eye-catching bracelets make you look unique and different and help you look more attractive in a world where everyone looks the same.
People also wear bracelets because they appreciate in value
People in some parts of the world embed precious metals into their accessories, and as long as they are intact on their wrists or somewhere on their bodies, they act as a treasure trove.
Reminiscing about the past or recalling fond memories
Bracelets can have a special meaning. They can be a childhood gift from your family or a token of love from your significant other. In other cases, bracelets are worn as a reminder of any important experiences you have had.
Bracelets and other accessories are examples of keepsakes. We wear it to help us save precious moments that might otherwise be lost over time.
To help recall wonderful experiences that you may have shared with loved ones. And to help recall events of the past.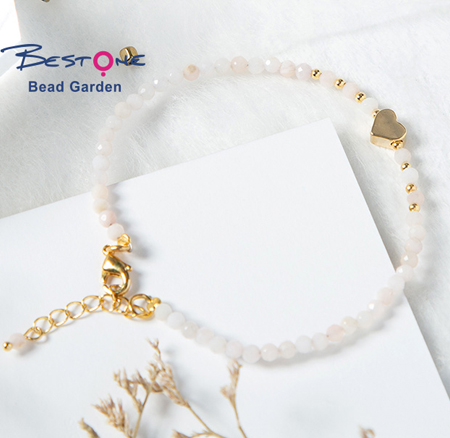 Pink Auenturine Bracelet
Some guidelines on how to wear a bracelet.
Choose the wrist on which to wear the bracelet - although there are no hard and fast rules about which wrist to wear the bracelet on, they are usually worn on the wrist of your dominant hand. To avoid scratching your watch, wear it on the wrist opposite your watch.
When wearing numerous bracelets, aim for balance - light-coloured bracelets should be worn to balance a dark suit or suit. Do you have a lot of bangles? Combine lighter, more colourful bracelets with metal bangles. Wear a beaded bracelet with a leather or metal cuff.
Your bracelet doesn't have to match your watch - but it shouldn't dominate it. Chunkier weekend watches look great when combined with larger straps. A formal watch with a more polished dial looks better when paired with a plainer accessory on the other wrist.
Make sure your bracelet is appropriate for the occasion. For example, if you're going to an art museum, five bracelets with a sports jacket and jeans is appropriate. If you're going to a business meeting, you may want to keep it simple with just one wristband.
With these tips, you can confidently design a bracelet for any outfit. What are your favourite ways to wear a bracelet?
Contact
Address: No.662, Heping West Road, Shijiazhuang, Hebei, China
Tel: +86 311 8366 0806
Fax: +86 311 8366 0808
E-mail: service@bestone.net