What Is the Importance of Bracelets?
Time of issue:2022-10-14
Women need to consider why they want to buy this type of jewellery. Does the retailer offer an incredible deal on the piece or is it a desired item for an upcoming event? Some women buy jewellery as a gift for a friend or family member, while others buy the piece simply because it catches their attention and goes well with the outfit they already own.

Special bracelets provide information about a person's health and this jewellery can be of great help in an emergency. However, any bracelet can enhance a person's quality of life by boosting their confidence and improving their mood. If you find a bracelet you like, spend the money to make it your own.
When buying a bracelet for a specific occasion, make sure it fits that setting. For example, in most cases, statement bracelets are not suitable for work functions. In contrast, a delicate necklace would look out of place on an employee in a fashionable clothing shop. Match the bracelet to the setting for a great look.
Compared to other accessories, bracelets are the most underrated piece of jewellery. By wearing a simple yet stylish bracelet, you can instantly make a style statement at your workplace, a party or any other family event you attend. It's easy to show off your accessories, but finding the perfect bracelet can be a little tricky.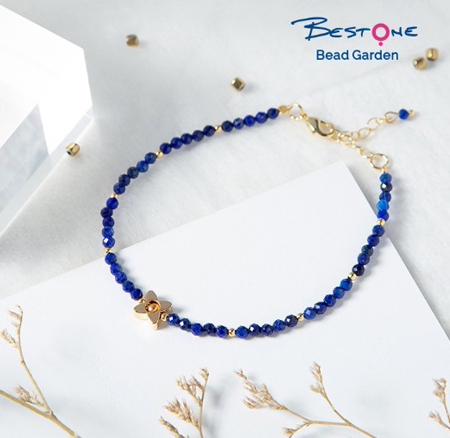 Bracelet
Follow these simple tips before you buy.
Always choose the right size
Know your wrist size before buying a bracelet. Measure your wrist with tape and make sure the bracelet is not too large as it may slip off your hand or not too tight, which can restrict your hand movement and ultimately cause discomfort. Generally speaking, larger styles of bracelets do not suit narrow wrists. So choose wisely!
Choose your style
Bracelets are not monotonous or boring. They come in a variety of designs and styles. It can be a simple bracelet for normal college/office wear or something very glamorous and perfect for a party or dinner. The versatility of women's bracelets allows you to play around and experiment with your own personal style.
Before buying a bracelet, please know your daily routine, for example
The nature of your work: if your daily activities revolve around being active, lively and very social, then you will not be able to settle for something elegant. Instead, you should choose something chic or very chic to enhance your personality in the workplace.
Know where you're going: if you're attending an event or party then investing in a quirky-looking bracelet is a waste. Instead, get an elegant bracelet for a more glamorous look for the evening.
Choose your design carefully
There are so many different types of bracelets for women that you will be in a dilemma when it comes to choosing the perfect bracelet. You can experiment with colours, designs and their types. Who doesn't like to add colour to their accessories, outfits etc? You can definitely look for bracelets with different bead colours and colour coordination.
Design is another important aspect when buying a bracelet, again choose your favourite design bracelet keeping your personality and style in mind.
At Bestone you will find a collection to suit your needs. Welcome to contact us.
Contact
Address: No.662, Heping West Road, Shijiazhuang, Hebei, China
Tel: +86 311 8366 0806
Fax: +86 311 8366 0808
E-mail: service@bestone.net